This page is also available in:
Deutsch
Installation & Administration
Tags:
Installation Instructions
Steps to add Buuky to your Confluence Cloud instance:
Go to Apps → Manage Apps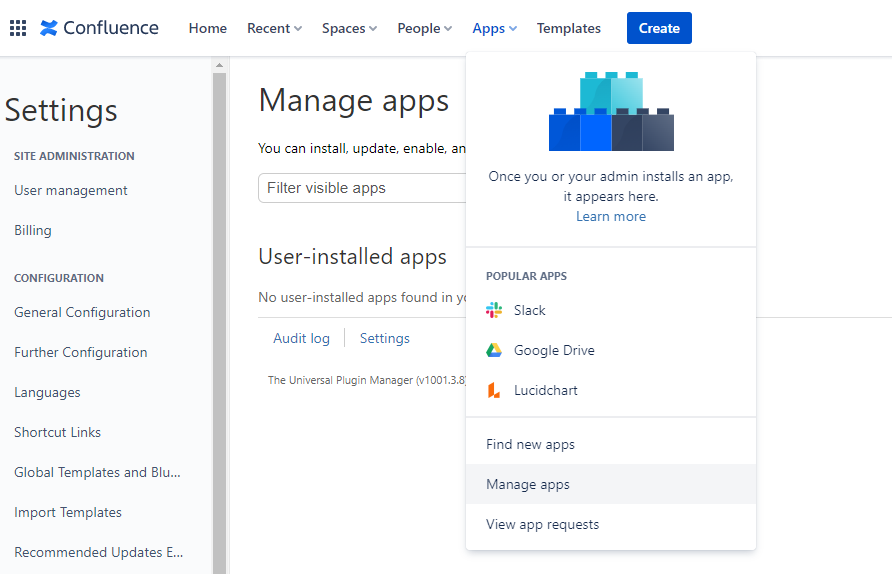 Click "Find new Apps" and search for Buuky in the Marketplace

Done! All Confluence users are now able to book workspaces
Configure Buuky Admins
Buuky admins are users who are allowed to configure workspaces and to access insights about workspace bookings. To grant or remove admin rights to people, follow the following steps:
Expand the Buuky App section and click on "Configure"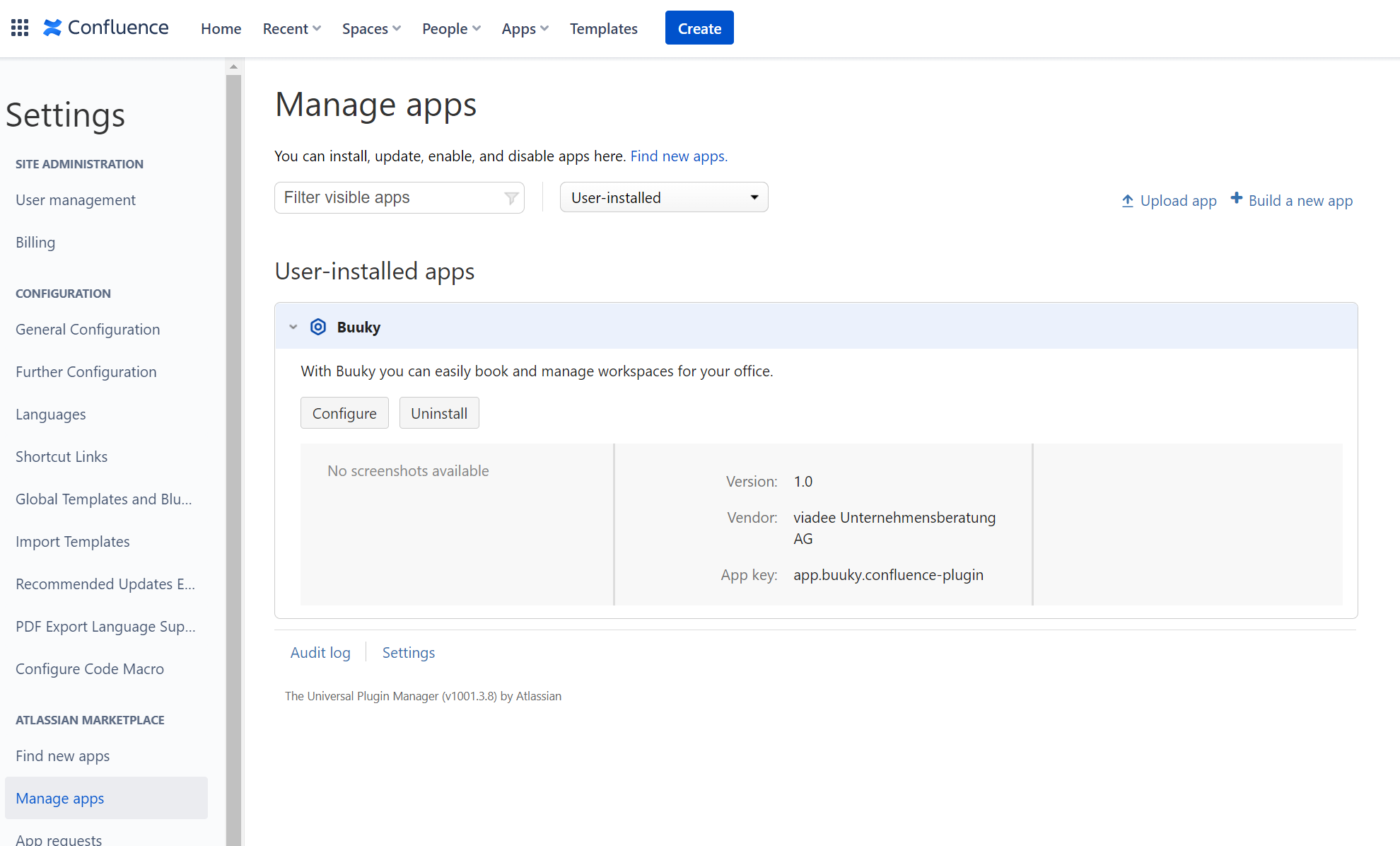 Start typing user names to find users and grant them Buuky admin permissions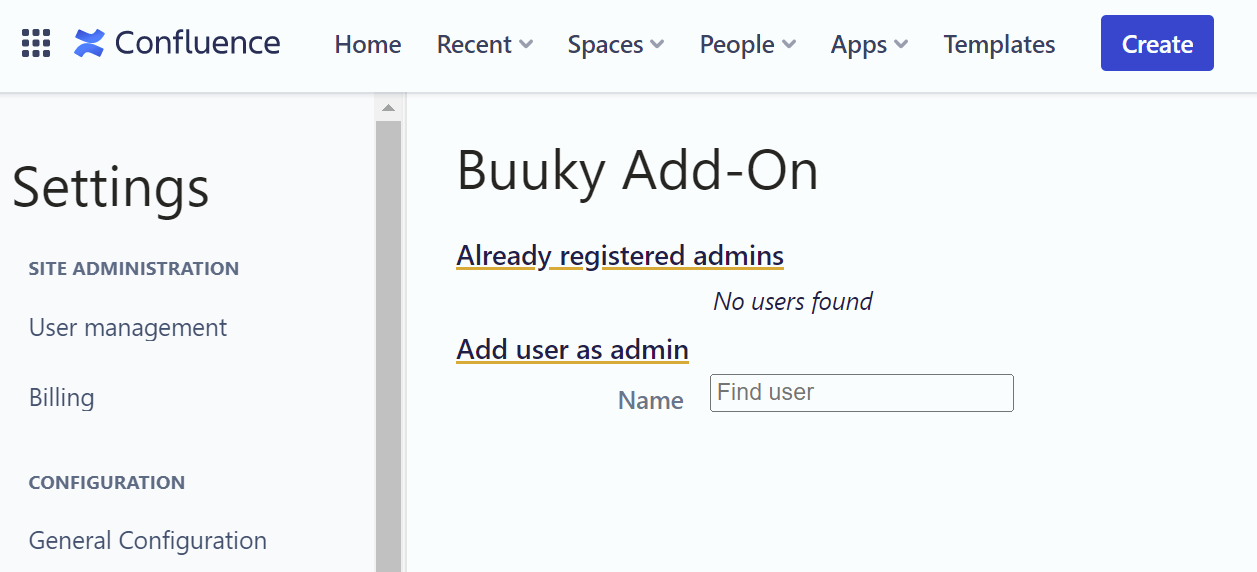 Click "Add" for all users allowed to administrate workspaces

---
This page is also available in:
Deutsch